Oktoberfest in New England
Heißen Sie willkommen nach Deutschland!
Not going to be in Germany for their Oktoberfest this year? No worries! There are plenty of local Oktoberfest festivites happening from Rhode Island to Maine! ~~Genießen Sie Oktoberfest
Massachusetts
Harpoon Brewery, Boston
Harpoon Brewery's 21st annual Oktoberfest celebrationincludes German food, three stages of performances from local bands, and their requisite "keg bowling."
Admission is $20, and includes a pint cup and one drink ticket. Check it out on Oct. 1, from 5:30 pm to 11 p.m., and Oct. 2., from 2 p.m. to 9 p.m. Supplementary pints are $5. Additionally, their Windsor, Vt. location is also celebrating Oktoberfest on Oct. 10 and 11.
Harvard Square, Cambridge
The more family-oriented fare at the 30th Annual Oktoberfestin Harvard Square includes the annual HONK! Festival Parade, where more than 30 marching bands take to the streets, starting in Davis Square.
Childrens' entertainment includes a Thomas the Train ride around the square, while adults are offered authentic Bavarian food vendors, art exhibits, and six stages of live music. Stop by on Oct. 10, from noon to 6 p.m. Admission is free.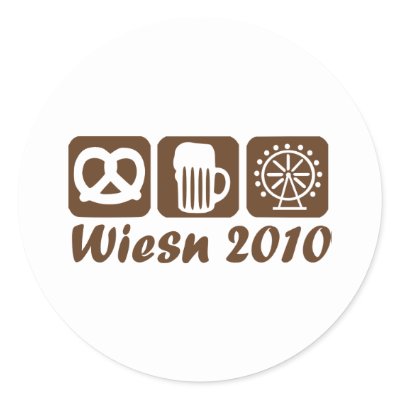 Jamaica Plain
On Oct. 15, from 6 p.m. to 9 p.m., bring your charitable side to the 2nd annual Boston Cares' Oktoberfest celebration at theSamuel Adams Brewery in Jamaica Plain. They will be serving complementary Sam Adams, Bavarian food, and entertainment, along with guided tours.The event will also feature a silent auction and balloon pop.
Admission ranges from $40 for regular tickets in advance, to $100 for VIP tickets. All proceeds go to Boston Cares.
Connecticut

New London, Conn.
The New London Rotary Foundation kicks off its annualOktoberfest at the Beach celebration on Oct. 1 from 6 p.m. to 9 p.m. Festivities include a "chowder cook-off" where 11 local restaurants battle head-to-head, along with live music, and more 100 domestic and imported beers.
Admission is $30 in advance and $35 at the door.
Rhode Island

Newport, R.I.
Bavarian bands, yodelers and dance troupes, and plump bratwurst will be on tap at the 18th Annual International Oktoberfest, held in downtown Newport, R.I. Sample German food and drink your way through their two international biergartens. Festivities will take place from Oct. 9 to Oct. 11.
Admission is $20 at the gate on Saturday and Sunday, and $12 on Monday.
New Hamshire
Bartlett, N.H.
At Attitash's 13th annual Oktoberfest from Oct. 9 to 10, you find live Bavarian music, dancing, children's activities, a keg toss (pictured), authentic German food and their Oktoberfest Bier Garten, which features regional brewers.
Admission is $10 for adults 21 and older; $5 for visitors age 6 to 20; and free for children 5 and under.
Vermont
Mt. Snow, Vermont
It's games galore at Mt. Snow's 13th annual Oktoberfest, which includes a keg toss, horseshoe tournament, an "Apple Sling Shot" and a ""schnitzel toss" for the youngsters. New England breweries will featured alongside the German style beers.
Admission for adults 21 and older is $20 for a one-day pass and $30 for a two-day pass. For those under 21, a one-day pass is $12, and a two-day pass is $24. Free for children 5 and under.
Maine
Acadia, Maine
Twenty-one Maine brewers will be featured alongside international food and craft booths, and live music at the 15th annual Oktoberfest Food and Craft Festival. The celebration takes place Oct. 9, from 11:30 a.m. to 6 p.m. at Smugglers Den Campground in Southwest Harbor, Maine.
Admission is $25 and includes 10 free beverage tickets and a souvenir glass; $10 for general admission for non-drinkers; free for children 10 and under.